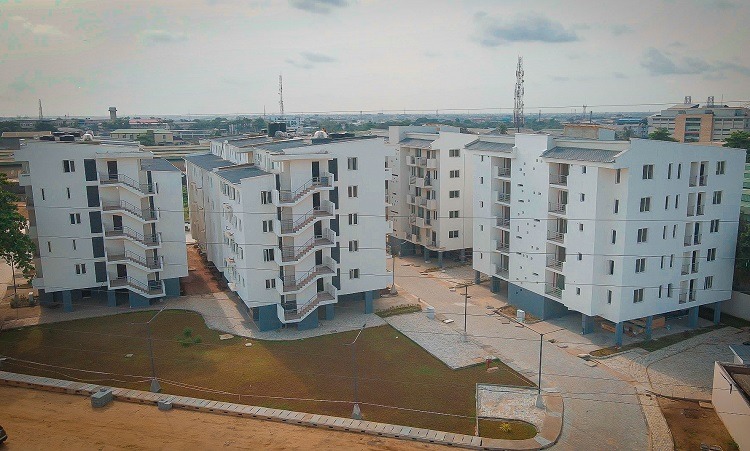 Ilupeju Gardens is a multi residential estate with an emphasis on healthy living and recreation. The estate comprise 1, 2, 3 bedroom apartments, 4 maisonettes, and 1 bedroom penthouses, with ancillary facilities for leisure, wellness and health to support the resident's lifestyle.

PHASE 1 is completed
Ilupeju Garden An Oasis On The Mainland
Ilupeju Gardens
Ilupeju Gardens is the latest innovation in gated urban residential living in Nigeria. It is a housing estate at the heart of Lagos mainland, nestled in the middle of the industrial layout of Ilupeju.

The estate will have one of the biggest private green parks in a gated community, with 50 Neem (Dogonyaro) trees planted within. These trees will reduce greenhouse effect, reduce air pollution and improve the quality of exygen taken in by residents.

The apartments are in 3 types of mid-rise blocks.

Block Type A houses the 4-Bedroom Maisonettes on the 1st-4th Floor and 1-Bedroom Penthouses on the 5th Floor, all serviced by elevators.

Block Type B houses the 1 and 2 Bedroom Apartments.

Block Type C contains the 3 Bedroom apartments.

Each unit has a designated parking and staff quarters within the estate. The construction is of world-class quality with square walls, level floors and even staircases.
Contact Us
LSDPC